Aluminum Recycling:
CRV and More with Fast, Friendly Service
To receive the highest prices for aluminum, it should be separated by type and free of common contaminants and attachments. Most common contaminates include moisture, dirt, grease and things not aluminum. Most common attachments or non-aluminum contaminants include steel, plastic, rubber and felt.
RecycleWise buys:
Aluminum Cans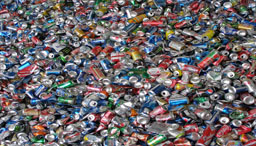 Cans are the item most commonly recycled by consumers.
Cast Aluminum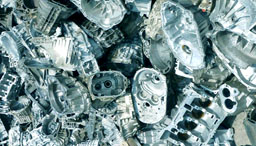 Cast Aluminum is primarily used to make aerospace and automotive engine and transmission housings and parts. Aluminum castings free of attachments and contaminants are of the best value and fetch the highest payments. Most common contaminants include dirt, moisture, debris and grease. Common attachments include paints and coatings, steel screws, inserts, studs, and any other non-aluminum materials.
Aluminum Wheels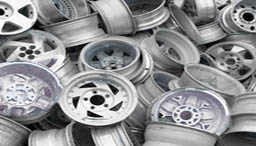 Aluminum Wheels are clean, single-piece, not plated aluminum wheels of a single aluminum alloy and free of all inserts, attachments and contaminants. Common inserts and attachments include wheel weights, valve stems, tires or tire remnant, plating or paint. The most common contaminants include dirt, mud, grease, brake dust, debris and moisture. Any type of wheels may be recycled at RecycleWise. Wheels free of attachments and contaminants are of greatest value.
Painted Aluminum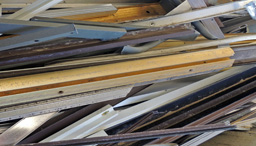 Aluminum painted on one or more sides is often found in housing materials inside and outside the home. There are other uses and sources for this material, to include in commercial structures. For highest value Painted Aluminum should be attachment and contaminant free. Common contaminants include dirt, moisture, corrosion silicon or other sealant, tar and stucco. Attachments including: iron screws, plastic or fiberglass coating, fiber, foam, rubber and felt can reduce the value of painted Aluminum.
Aluminum Radiators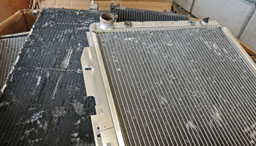 Empty, dry aluminum radiators from cars and trucks can be recycled. Various metals and amalgamations are used, the type of metal, age and condition of the radiators being recycled determines their value. Common contaminants include moisture, fluids, anti-freeze, dirt, debris and corrosion. Attachments such as hoses, clamps and other material can reduce the value of radiators. It's best to remove all contaminants and attachments for highest recycling value and prices.
Mixed Low Copper (MLC)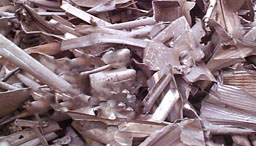 Best material is uncoated, not painted, clean dual alloy aluminum mixed low copper material from contaminants and attachments. Common contaminants are moisture, dirt, grease and debris. Common attachments include steel, rubber, or other non-ferrous materials. The condition and cleanliness of materials to be recycled, determines their value.
6063 Extrusions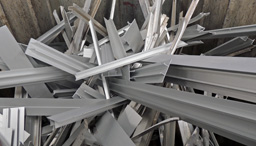 Consists of clean, uncoated, not painted 6063 single alloy aluminum extrusions often used in transportation and building trades. To be of greatest value, material should be free common contaminants such as moisture, dirt, grease or debris. Material should also be free of any attachments including zinc, iron, steel, steel screws, rubber, felt, plastic and thermal break.
EC Wire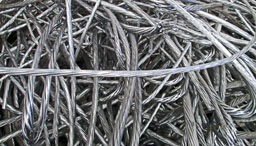 Bare, pure aluminum Electrical Conduction (EC) wire. This includes new surplus/excess and used, replaced "line" (aluminum EC wire). EC Wire is used to conduct electricity to homes and businesses. Pure, bare aluminum EC wire has no coating and no steel core. Highest prices are paid for aluminum EC wire that is new or like new and clean. Wire that is burnt, dirty or greasy is less desirable and a lower grade. Wire should be free of attachments to offer the greatest recycling value.
6061 Extrusions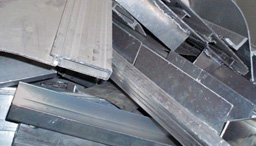 Aluminum 6061 Extrusions are more heavy duty than Aluminum 6063 Extrusions. 6061 Aluminum Extrusions are used in electrical conduit boxes, for housing, building, RV and Semi-Trailer structural support beams, window and door frames and in many other heavy duty applications. The highest value Aluminum 6061 Extrusion material is new or like new, clean of moisture, dirt and debris and is free of attachments and is not painted. Aluminum 6061 Extrusion with grease, oil, road tar, grime, or other contaminant is of a lower value. To receive highest material payments, the metal must also be free of all attachments.
Painted 6063 Extrusions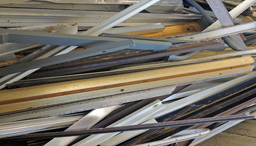 This is usually electrostatically painted 6063 aluminum extrusion. Painted 6063 alloy aluminum extrusion needs to be free of any attachments including zinc, iron, steel screws, rubber, felt, plastic and thermal break. Highest prices are paid for material not mixed with or attached to any other material besides clean, painted 6063 single alloy aluminum extrusions. Common contaminants include moisture, dirt, grease and debris.
6061 Clips & Solids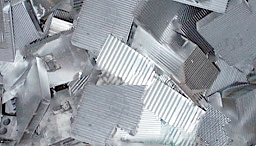 Aluminum 6061 clips and solids of greatest value are new, clean, uncoated and unpainted, low copper aluminum, free of wires, wire screen, steel, other metals and plastics. Materials which are oily or greasy are of lesser value, as are clips and solids intermingled with other material attachments. Aluminum 5052 clips and solids can also be recycled at RecycleWise.
Aluminum Copper Radiators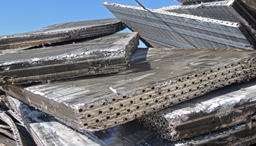 RecycleWise must grade radiators based on the condition of the aluminum cooling unit or automobile radiators being recycled. New or like new, empty, dry and clean radiators provide the highest value and payment. RecycleWise also accepts older empty, dry radiators which are of lesser condition and cleanliness and pays accordingly.
Litho Sheet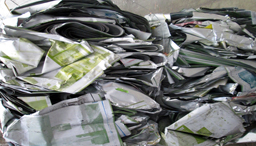 RecycleWise buys new and used, clean aluminum lithographic sheets of 1000 and 3000 series aluminum alloys. Aluminum lithographic sheet must be free of paper, plastic and other contaminants. New lithographic sheets are not inked.
Aluminum Borings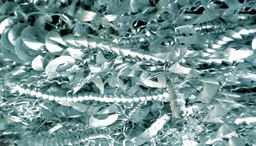 Aluminum Borings are clean, not corroded aluminum borings and turnings free of dirt, iron, oil, grease, cutting compounds, moisture and all other non-aluminum items.
Aluminum Insulated Wire (67%)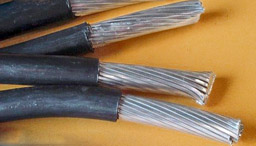 RecycleWise accepts any type of insulated and non-insulated wire, to include Aluminum Insulated Wire. Aluminum insulated wire should be segregated from bare aluminum wire, insulated and non-insulated copper wire and wire from other metals.
RecycleWise accommodates the needs of all recyclers—individuals, businesses, and construction sites and provides a clean, indoor drive-through facility with convenient hours. We can also provide haul-away from a business or construction site as needed.